Photo #img_8698, from the 2004/May23 directory.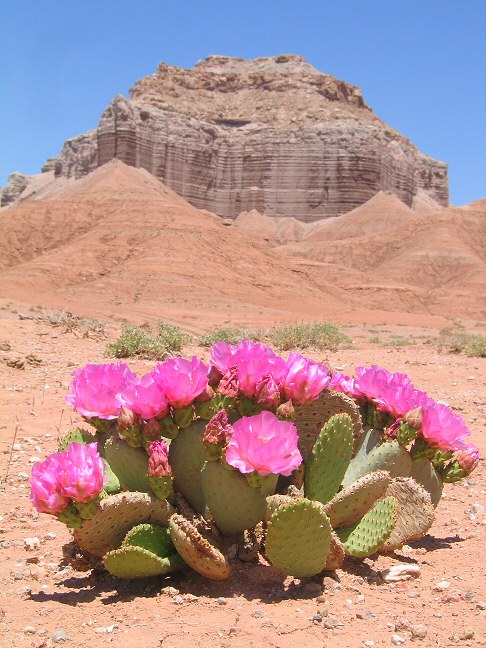 description = Beavertail
people = Opuntia basilaris
fstop = f/8.0, multi-segment
shutter = 3355443/1073741824 s, 30573
body = Canon PowerShot S50
lens = 17.5mm (35mm equivalent: 227mm) at (12336)
film = 64256, flash: 16
place = The Summerville cliffs between Middle Wild Horse Mesa and Big Wild Horse Mesa
date = 5/21/2004 2:03:55 PM


This photograph is part of the following exhibits:
San Rafael Swell
This photo is also available in the following formats:
Big (972 x 1296 pixels, 405 KB)
Small (253 x 337 pixels, 91 KB)
Thumbnail (117 x 156 pixels, 10 KB)

Dorde Woodruff of SLC thought on 5/30/2004 that this photo was displayed properly and added the following:
"this is not Opuntia polyacantha but rather O. basilaris, beavertail. Note that it doesn't have regular spines, just glochids, the fine barbed minature spines. The pads are bluer than O. polyacantha, and a different shape. The plant is more compact. Gorgeous photos! " [edit]
Note: some photographs have an image stamp of my old website