Welcome to Bruce Wilson's photography site!
If you are looking for a place to start browsing, try my Large Format exhibit or have a look at the most viewed photos here. UPDATE: Time Lapse samples Here.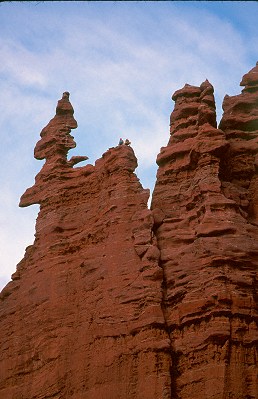 I am an amateur photographer (advanced amateur, now that I'm doing large-format photography) and an Assistant Professor of Chemistry at Utah Valley State College in Orem, Utah.
This is as a photographic catalog of my recent efforts in capturing Eastern South Dakota (where I taught for three years), and my home state Utah, on film. After you have looked around some, if you see any photos that you particularly like, please add your comments to let me know which photos you liked best.
If you are just browsing around the site, start with the Exhibit page. If you are after some particular kind of photograph, just browse through the Catalog. The dates in the catalog refer to the time the photos are developed and scanned, which is about two weeks after they were shot.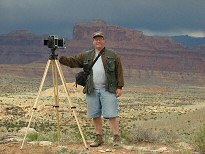 A very new addition to the site is the ability to comment on each photo you view. When you click on a thumbnail, you'll be taken to the Photo Viewer. Below the large version of the photo are other users comments, and a space to add your own! Then your comments (and a rating of the picture) become a part of history. You can go to the Comments page to see all the comments made by others, along with a thumbnail of each photograph.
For those interested in finding out more about photography, please visit the Technical pages, where I discuss the equipment and techniques I use to make pictures. If this is your first visit to the site, you might want to visit the Screen Calibration page to set up your monitor. This is a photography website, so you should set your screen to at least 24-bit color (32-bit is also okay), and to see the larger images, use a screen resolution of 1024x768 or higher.